Heirloom Oaxacan Corn Muffins
Heirloom Oaxacan Corn Muffins taste amazing and are made from a corn, that has an amazing heritage too! I made these tasty muffins with Oaxacan green gent Corn, that I grew in my garden last summer. I am an avid gardener, and I always like to try something new, so last spring, I decided to plant Oaxacan green dent corn. You hear about all the chemicals used in our food chain, so I thought I it might be good to try growing and grinding my own corn. It was really pretty easy. I planted it and it grew, without needing any extra attention, other than keeping it weeded. The stocks grew about 7 foot tall and I picked it in the fall, when the husks turned yellow. I shucked it, by removing the dried husks. I then boxed it up and put it in a spare bedroom to let it dry for 2 additional weeks. Even though the husks were dry, there is still can be some moisture in the kernels, so it is best to give it a little additional time to dry.
At last, I was able to try my green dent corn. I used a coffee grinder to grind the kernels into a fine powder, which wasn't difficult. I then used it like regular cornmeal. It has such an  amazing flavor, I definitely plan on planting more next spring. I am saving some of the kernels from the green dent, that I grew, to plant, because it is heirloom it will grow the same plant again. I just need to take care, in planting it a good distance from my sweetcorn.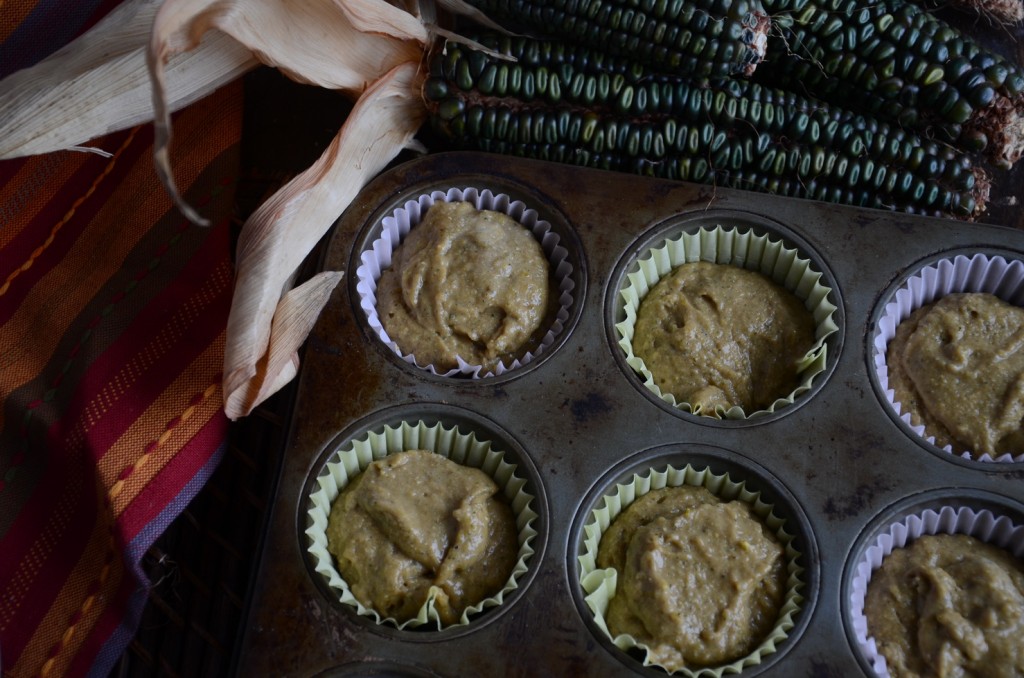 Heirloom Oaxacan has a unique history, it was grown by the Zapotec Indians of South America for hundreds of years. Planting this was so cool for me, because of the rich heritage this heirloom variety has. It gives me goose bumps to think about how important planting green dent, may have been to Zapotec's survival and culture. Here I was planting, picking and eating the same corn that the Zapotec Indians grew hundreds of years ago, wow. It is sad that some varieties corn, beans and vegetables, grown by native Americans, no longer exist today. However, Oaxacan has been preserved in it original form for hundreds of years and still can be grown in our modern day world. Try adding Oaxacan Green Dent to your garden next spring, and make your own delicious, Heirloom Oaxacan Corn Muffins, of course you can substitute regular cornmeal in the recipe.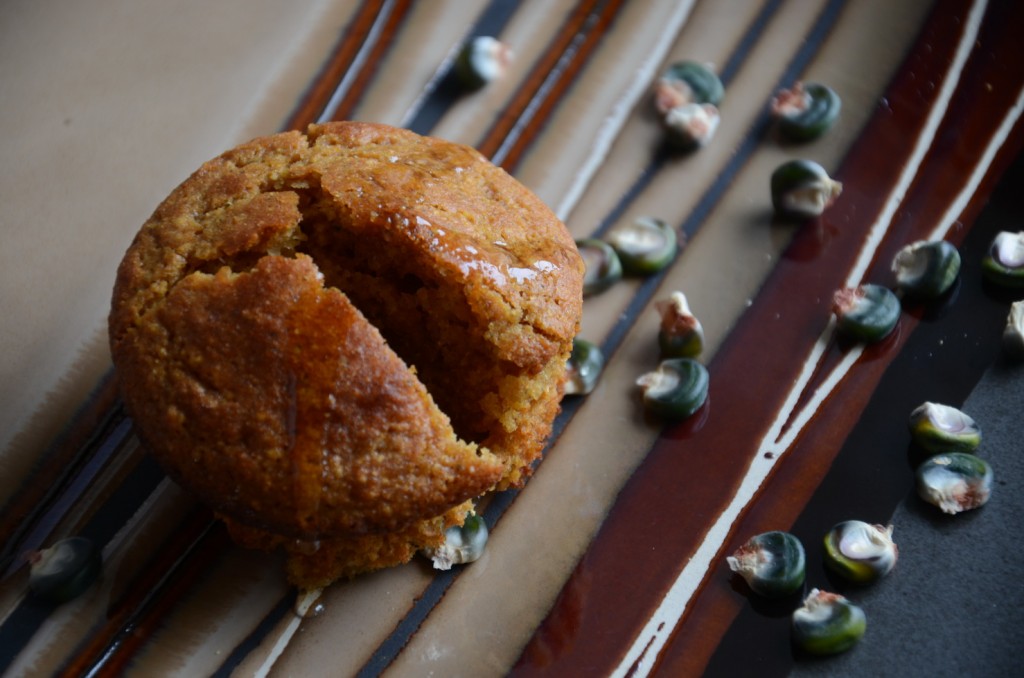 Heirloom Oaxacan Corn Muffins

Print recipe
Directions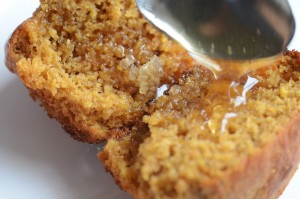 Ingredients
3/4 cup cornmeal – Oaxacan or substitute regular cornmeal from your grocer
1 cup white whole wheat flour or white flour
3 teaspoons baking powder
3/4 teaspoon salt
1 cup buttermilk or substitute regular milk
1 large egg
2 tablespoons melted butter
4 tablespoons honey
2 tablespoons molasses

Instructions
Preheat oven to 425 F. Oil cupcake pan or muffin tin, or use cupcake liners for easy removal; set aside.

In large mixing bowl, combine cornmeal, flour, baking powder and salt.

In separate medium-sized bowl, combine buttermilk, egg, butter, honey and molasses.

Pour wet mixture into dry mixture bowl and mix well.

Pour mixture into prepared pan, dividing evenly to make 12 muffins.

Bake for 15 to 18 minutes until golden brown. Check for doneness with a small knife or toothpick; insert into muffin and when the knife or toothpick comes out clean with no batter sticking to it, they are done. Serve warm with butter and/or honey.