Sweet Spicy Asian Chicken , is so easy to make, this is the best way to make chicken. Simply take boneless chicken breast and cut into cubes. Marinate it for 20 minutes then heat up your oven broiler and broil it for 15 minutes. Remove it from the oven and pour the sweet spicy Asian sauce over the chicken, presto it is ready to be mixed with the rice and vegetables, hmm so good, so easy, Sweet Spicy Asian Chicken . Your family will think you ordered Chinese take out!
Crispy fresh veggies for Asian Chicken Stir Fry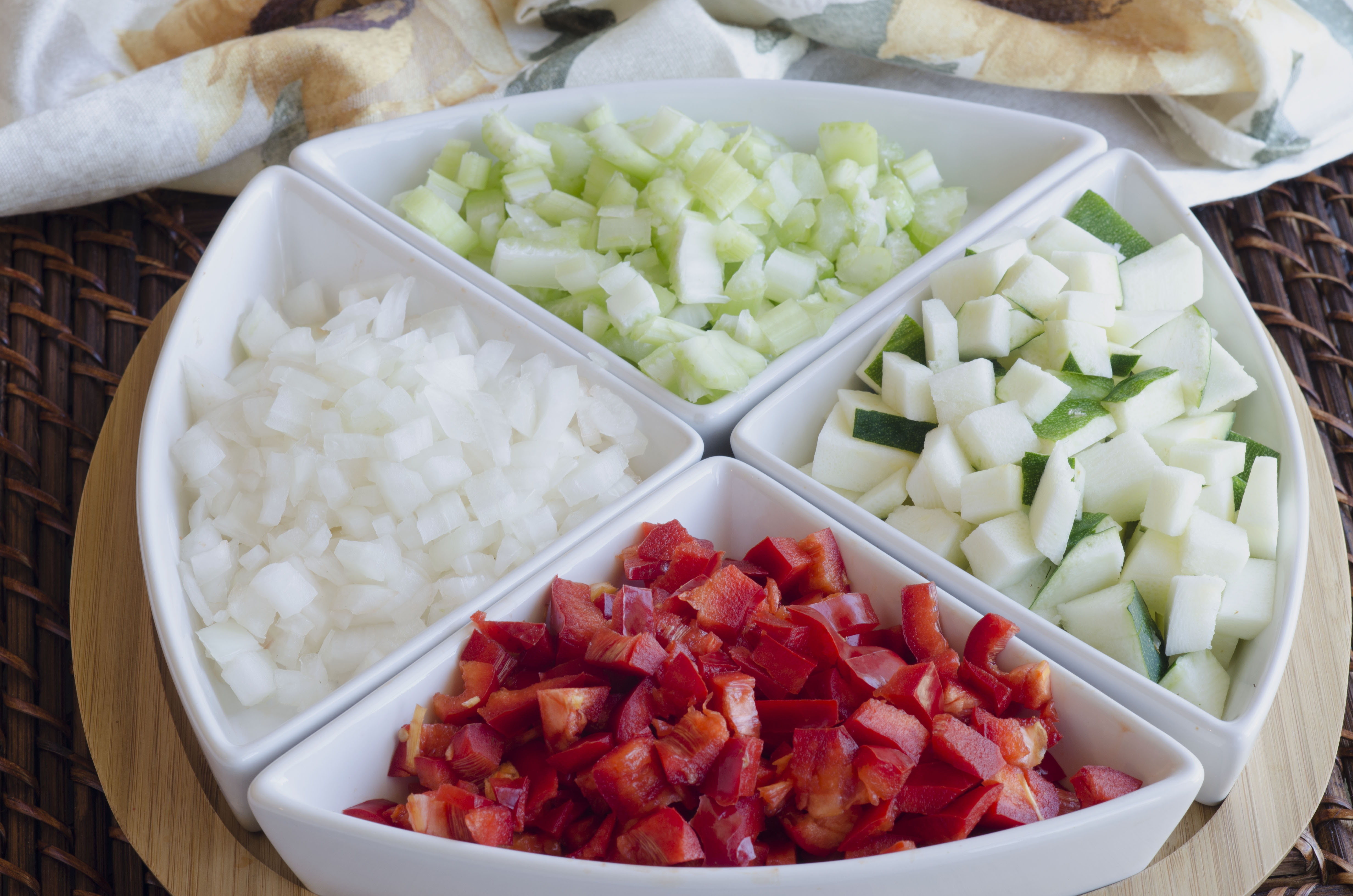 Sweet Spicy Asian Chicken

Print recipe
Ingredients
1lb boneless skinnless chicken breast
3 tablespoons Soy sauce
2 tablespoons White wine vinegar
3 tablespoons brown sugar
1 dash Hot Red Pepper Flakes
11/2 teaspoons fresh grated Ginger (You can substiute a 1/2 teaspoon of dried ginger)
2 tablespoons water
2 cups Cooked rice (Any type of rice that you like will work, I like to use Jasmine or Basamati)
1/2 cup diced raw onion
3/4 cups dice zuchini
1/2 cup diced red pepper
1/2 cup dice celery
1 clove garlic (use a garlic press to mince in to small pieces or a sharp knife)
2 tablespoons corn oil (or vegetable oil)
Directions
Vegetables
Mix together soy sauce, 1 teaspoon ginger, white wine vinegar, brown sugar, water, pepper flakes. Bring to a boil and cut heat to medium heat and cook at high simmer for 15 minutes.
Marinate chicken
Add cooking oil to large frying pan and heat up on medium heat add garlic, onion, red pepper, celery, and zucchini, stir fry for 5 minutes, add rice and stir fry for additional five minutes.
Pour marinade over chicken breasts let set 20 minutes
Mix together marinade 1 tablespoon white wine vinegar, 1 teaspoon soy sauce, dash of black pepper
Pre heat broiler to high and set oven rack at middle of over.
Cooking Chicken
Lay parchment paper on cookie sheet, lay chicken pieces on parchment paper add to oven middle rack under broiler and broil chicken to 15 minutes until done. Remove from oven and pour sweet spicy sauce over chicken and top it on the rice and vegetables and serve.

https://sliceoftaste.com/
©Valerie Boese