Dill lemon salmon roasted pepper salad is so delicious and so easy to make. Here is the skinny on how to put it together. This is such a great way to work meals of fish into your diet, once you try it, you will be making it again. Use thawed salmon or fresh salmon. If you salmon is frozen, thaw it out before cooking. A good way to do this, is simply put the packaged frozen salmon in warm water and if will thaw out in 15-20 minutes. Take it out of the packaging and lay in baking dish. Sprinkle with dill weed, fresh lemon juice and drizzle with olive oil, yummy, ready to be put under the broiler. Slice your peppers and onions thin. I like to use many different colors of peppers and onions. Using a wide variety of colors, gives this salad that amazing appeal. I always like to include as many colors and textures as possible, when putting a dish together, making the food way more appetizing. Toss your peppers and onions with olive oil, put them under the broiler on a cookie sheet.  I like to put them on parchment paper, so you have no clean up, just throw away the parchment paper. Make a layer of spring greens on a dinner plate. Lay on the cooked salmon on the greens, next toss on the partially charred peppers and onions. Now, drizzle with homemade honey mustard dressing and garnish with cranberries and pecans, absolutely delicious! Be sure to try Dill lemon Salmon Roasted Pepper Salad, See Recipe for all the details.
Dill Lemon Salmon Roasted Pepper Salad

Print recipe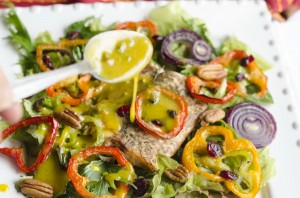 | | |
| --- | --- |
| Serves | 4 |
| Prep time | 40 minutes |
| Cook time | 20 minutes |
| Total time | 1 hour |
| Meal type | Lunch, Main Dish |
Ingredients
1lb Salmon (You can buy one pound bags with it cut into smaller portions)
6 tablespoons Olive Oil
4 wedges Lemon (one lemon cut into four wedges)
2 teaspoons Dried Dill Weed
1 tablespoon Honey
1 tablespoon Prepared Mustard
1/4 teaspoon Dried Thyme (You can use fresh thyme use 1/2 teaspoon instead of dried)
1/4 teaspoon Oregano (You can use fresh oregano use 1/2 teaspoon instead of dried)
1 teaspoon White Wine Vinegar (you can also use plain white vinegar)
1 dash salt
1 dash black pepper
3 Peppers (Use Green, Red, Yellow, Orange and combination)
2 Onions (Use Red and Yellow any combination of Onions)
1/2 cup Pecans
1/2 cup Dried Cranberries
Directions
Getting Salmon Ready for Broiler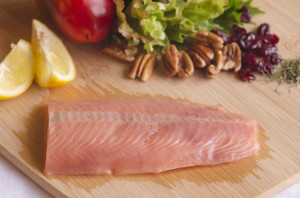 Thaw out salmon
Prepare Salad Dressing
Preheat Broiler in oven on high. Season Salmon with lemon juice, dried dill, salt pepper and olive oil, put in baking dish. Set in middle of preheated oven and broil for 20 minutes or until done. Watch so it does not over cook. Salmon is done when it flakes away with fork. When finished cooking divide into 4 servings. The frozen bags are nice, they will come with pre-wrapped pieces and you can thaw out four.
Broiling the Vegetables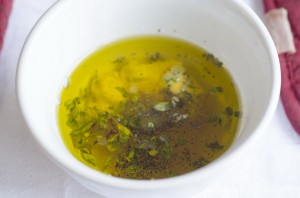 Mix in small bowl 3 T Olive Oil, (Corn Oil work well too), 1 T prepared mustard, 1 T honey, herbs, dash of salt and dash of pepper. Stir all together until smooth.
Save to top your Broiled Salmon Salad.
Cooking Vegetables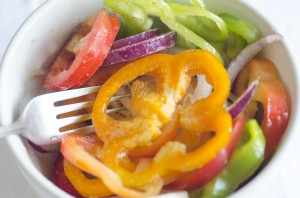 Slice peppers and onions in to into thin slices, toss in bowl, season with salt, pepper and 2 T olive oil. Mix well.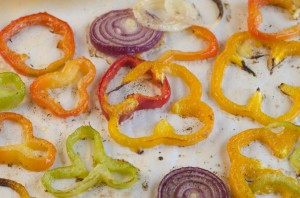 Use large cookie sheet and top with parchment paper, and single layer lay vegetables on cookie sheet
Prepare salad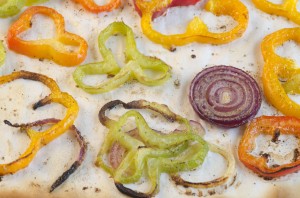 Put cookie sheet of vegetables in middle of oven broil 10 minutes until they show a bit of charred.
Finish the Salad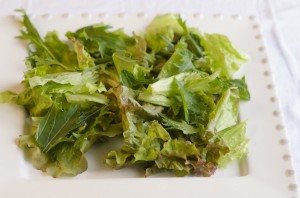 Use four dinner plates and layer with fresh greens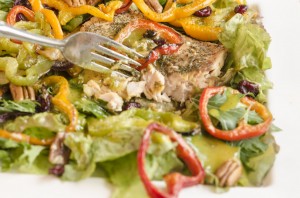 Top greens with cooked salmon, broiled vegetables, pecans, and dried cranberries. Drizzle Honey Mustard dressing over salad and serve warm vegetables salmon over salad greens.

https://sliceoftaste.com/
©Valerie Boese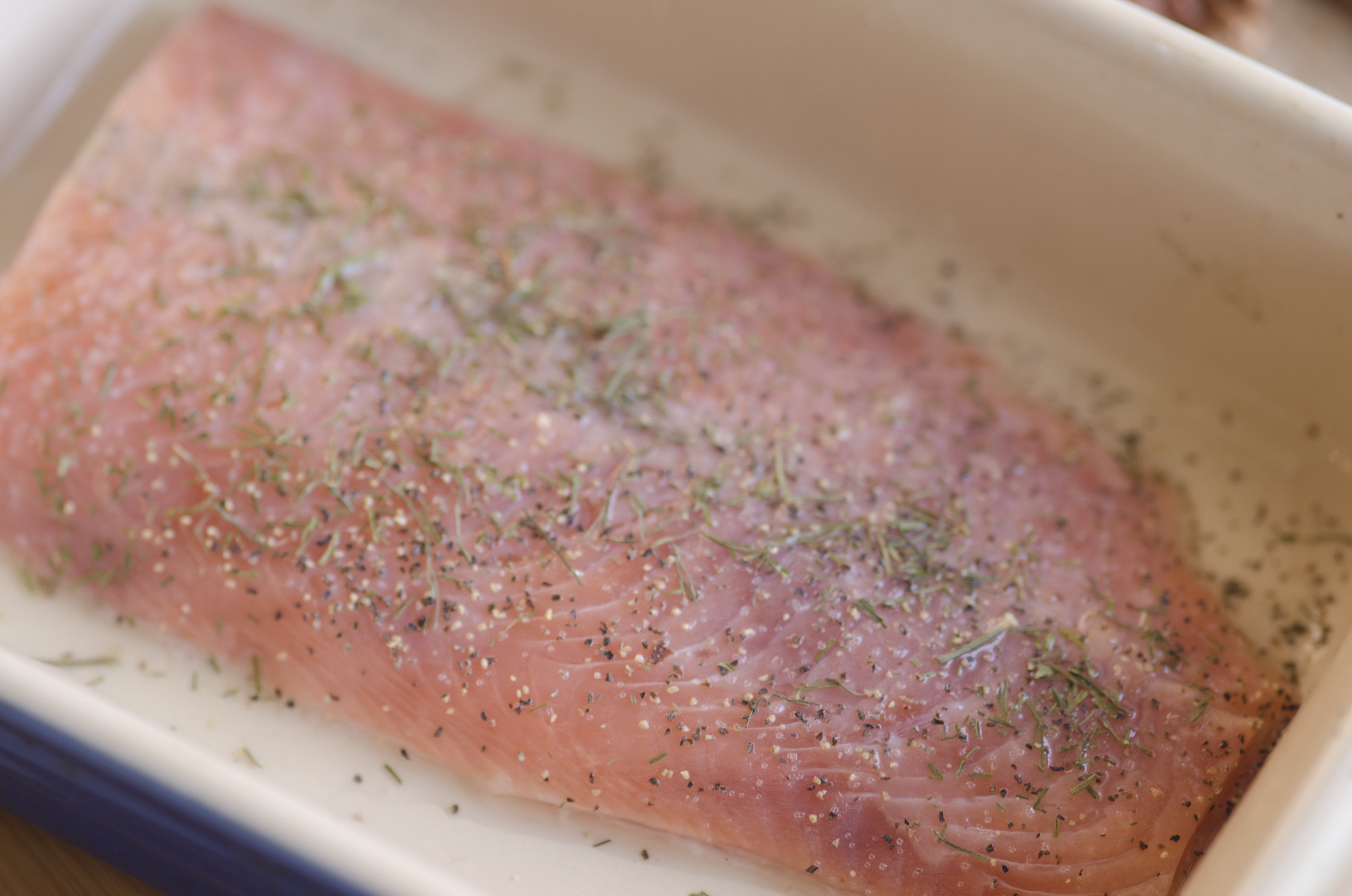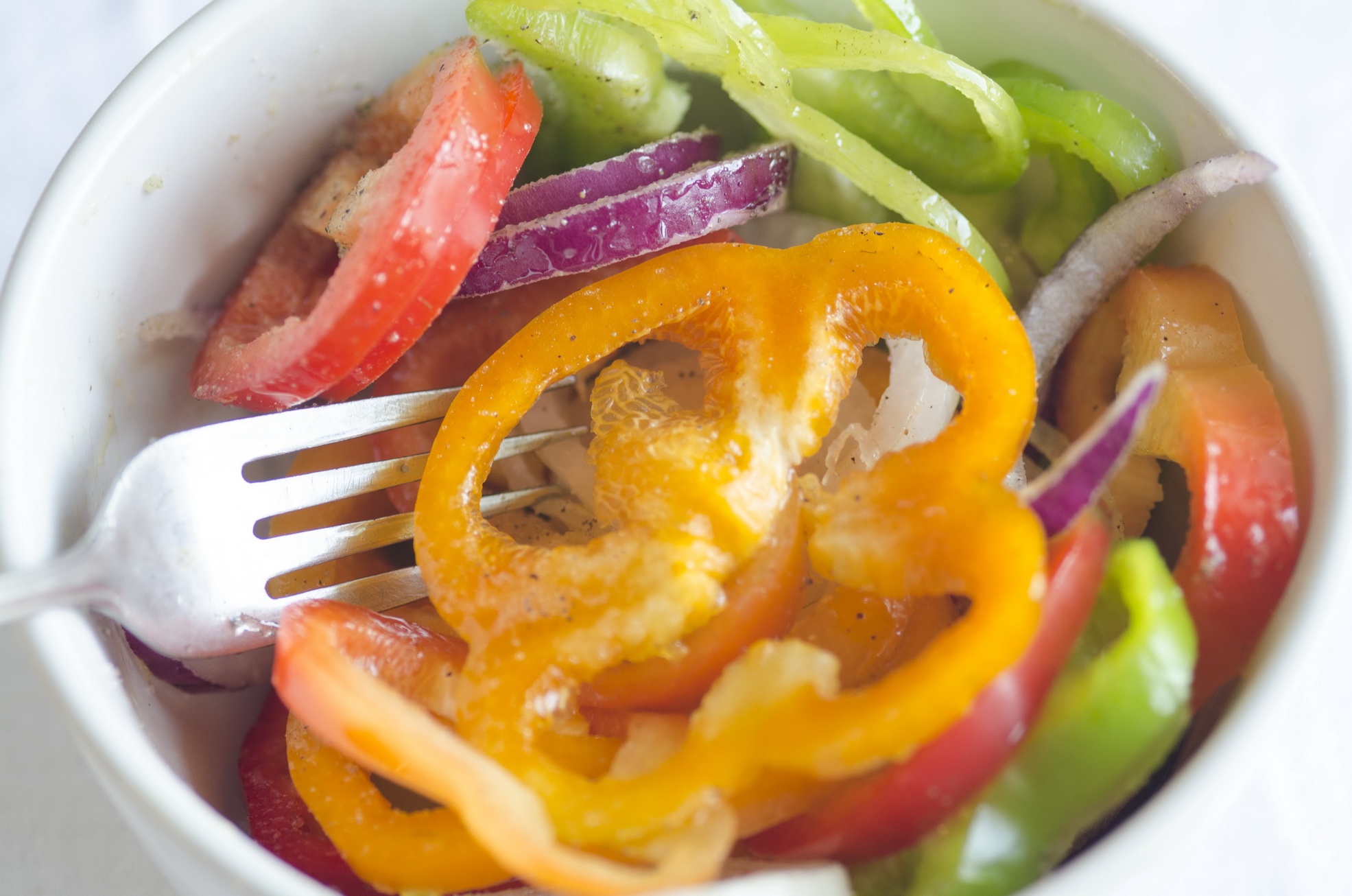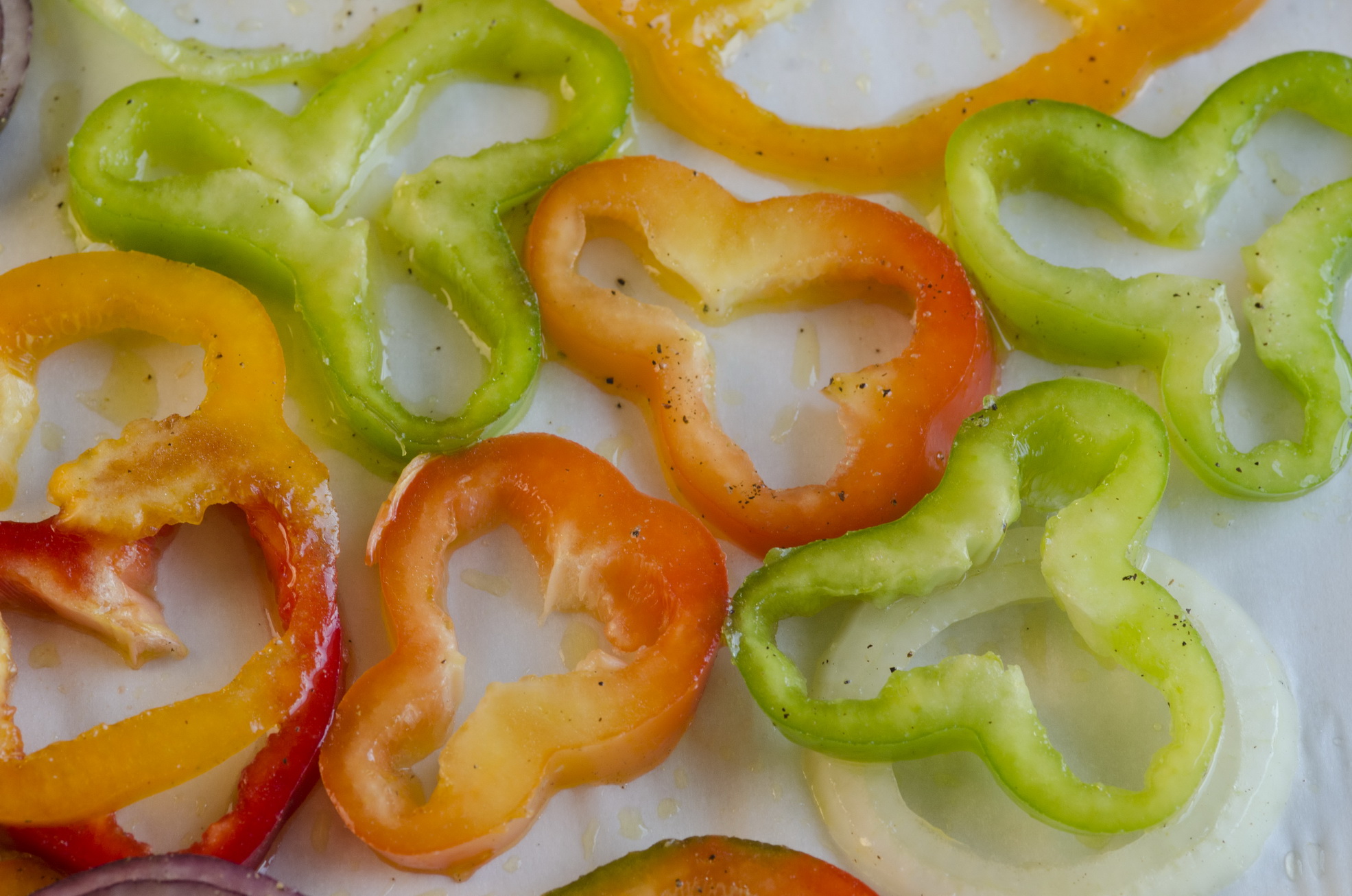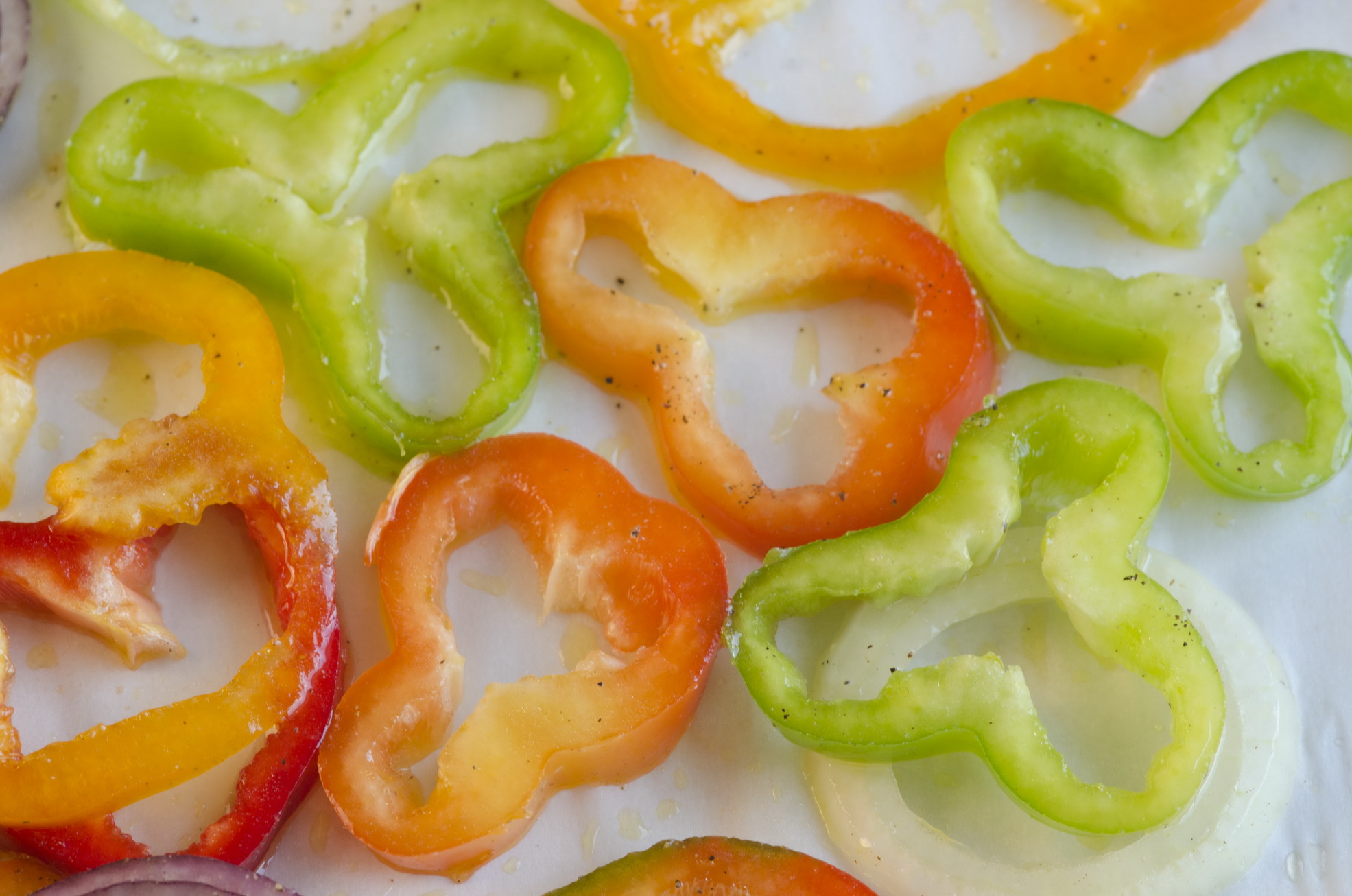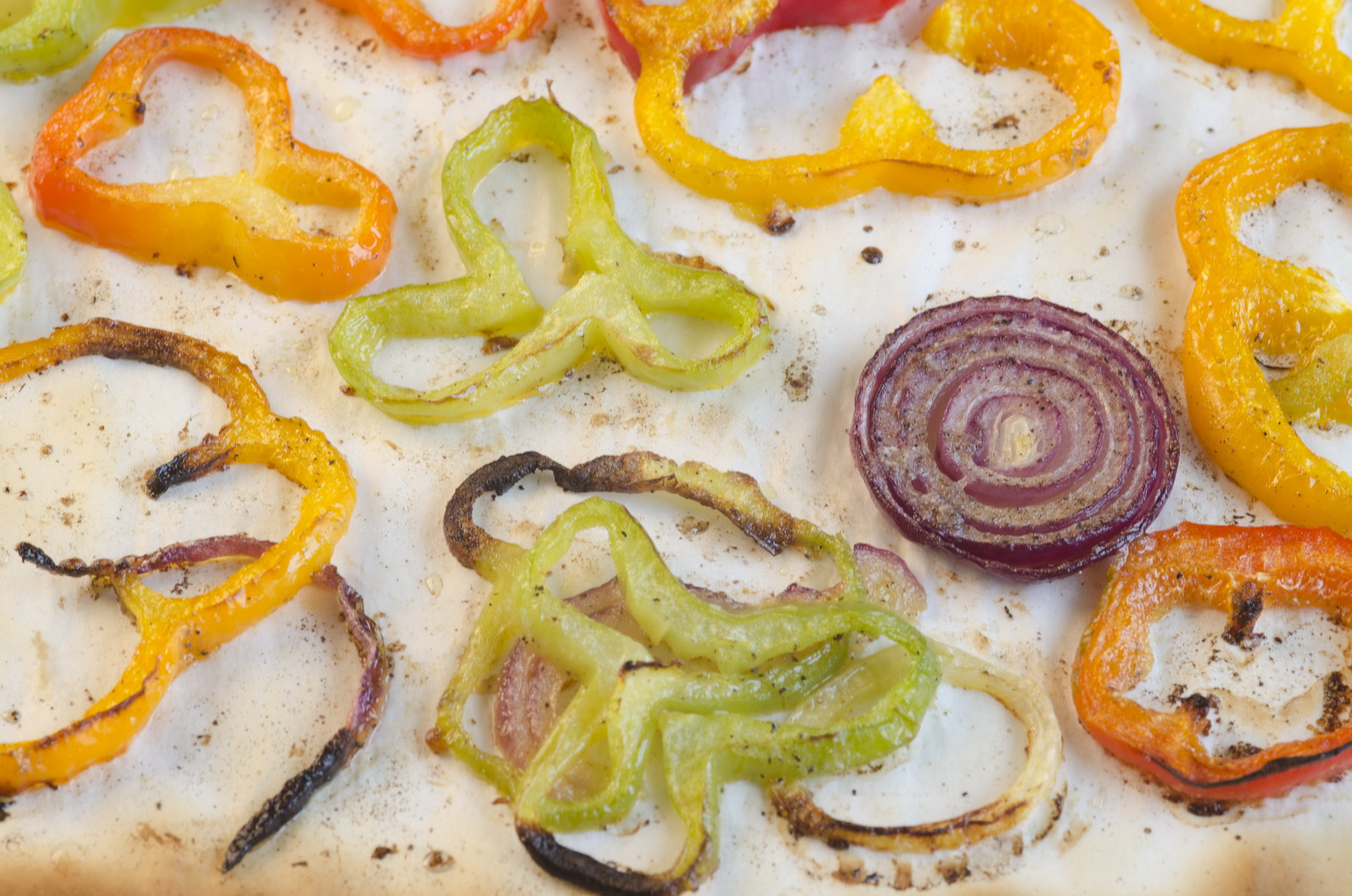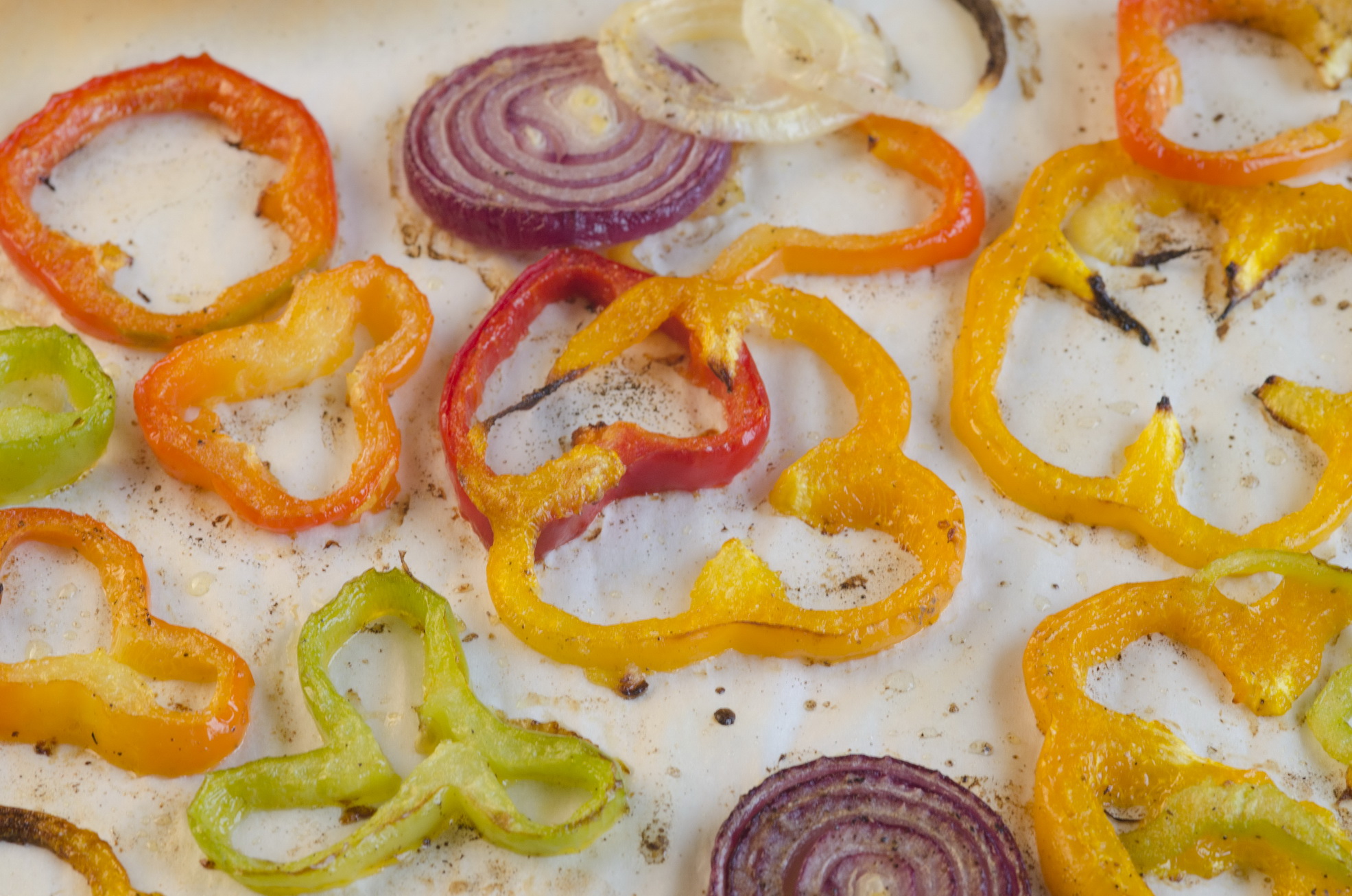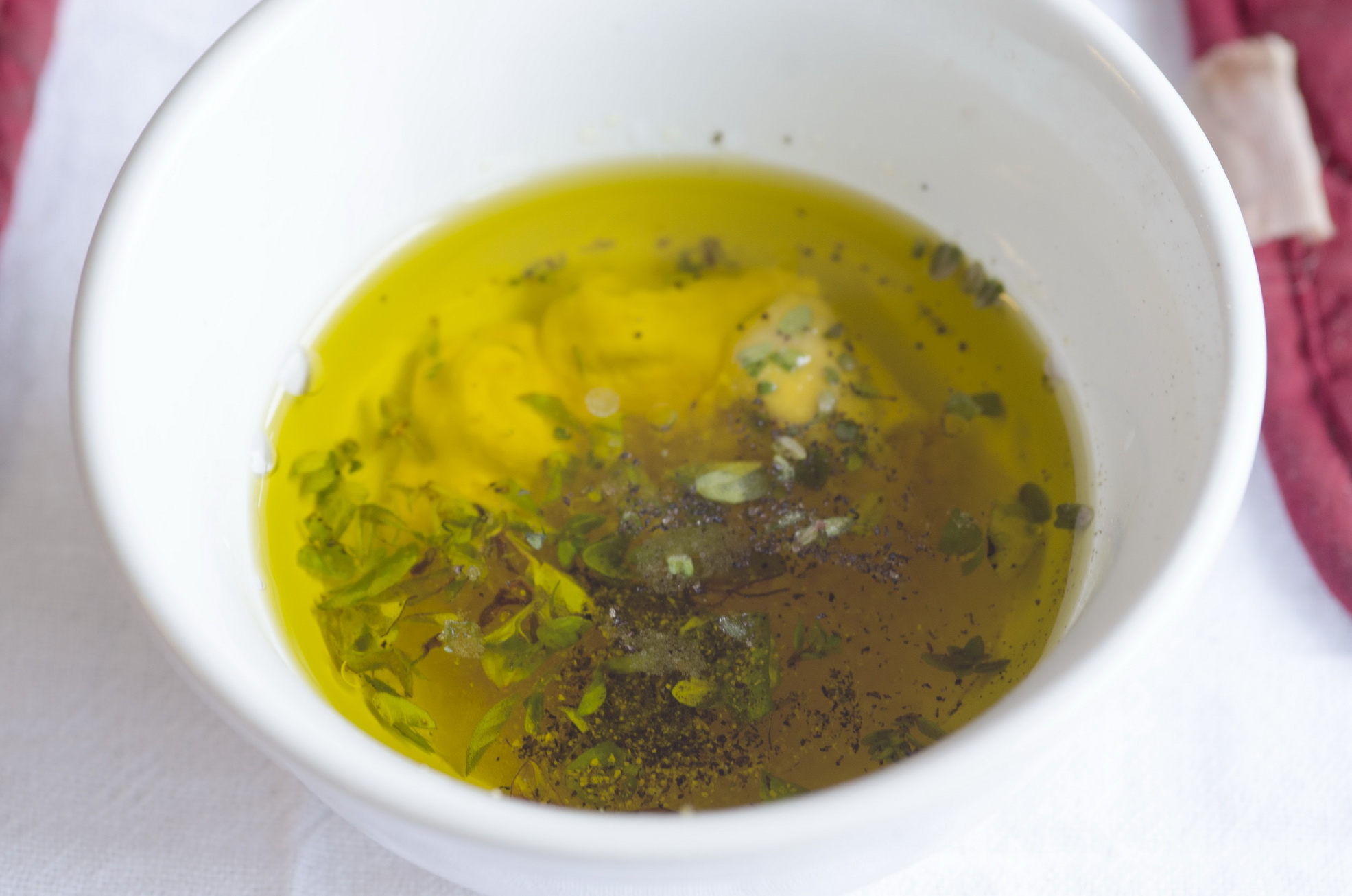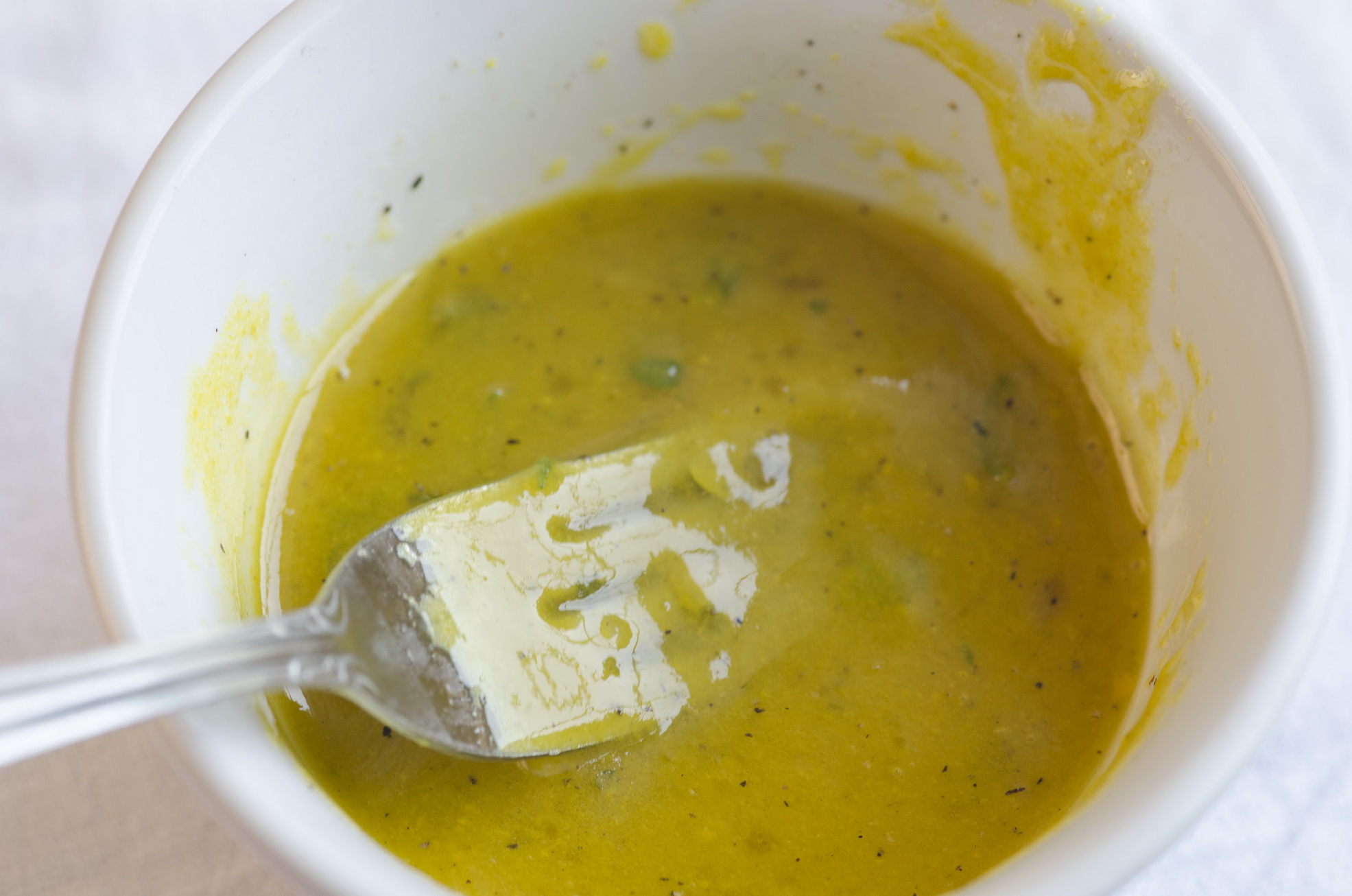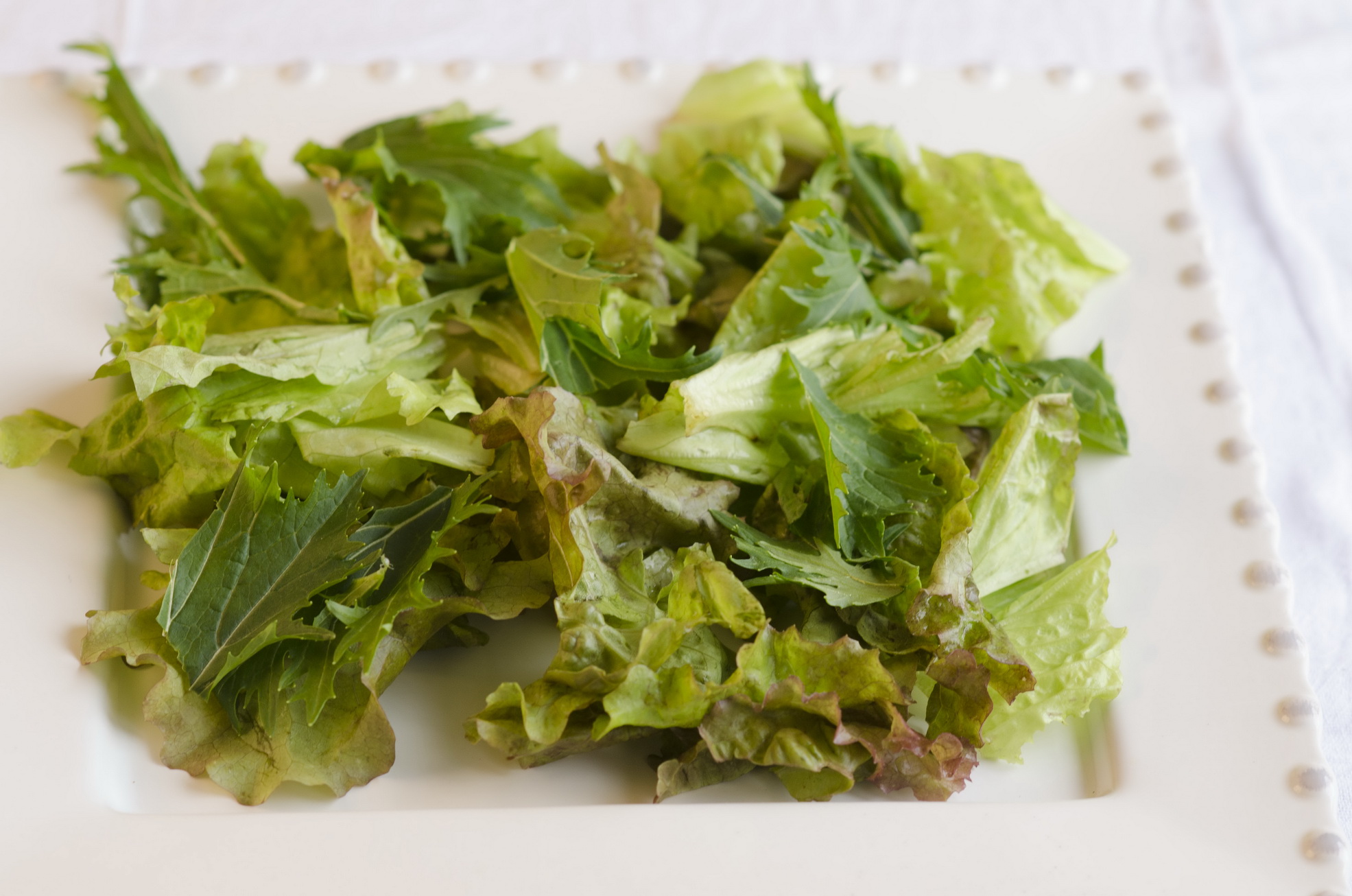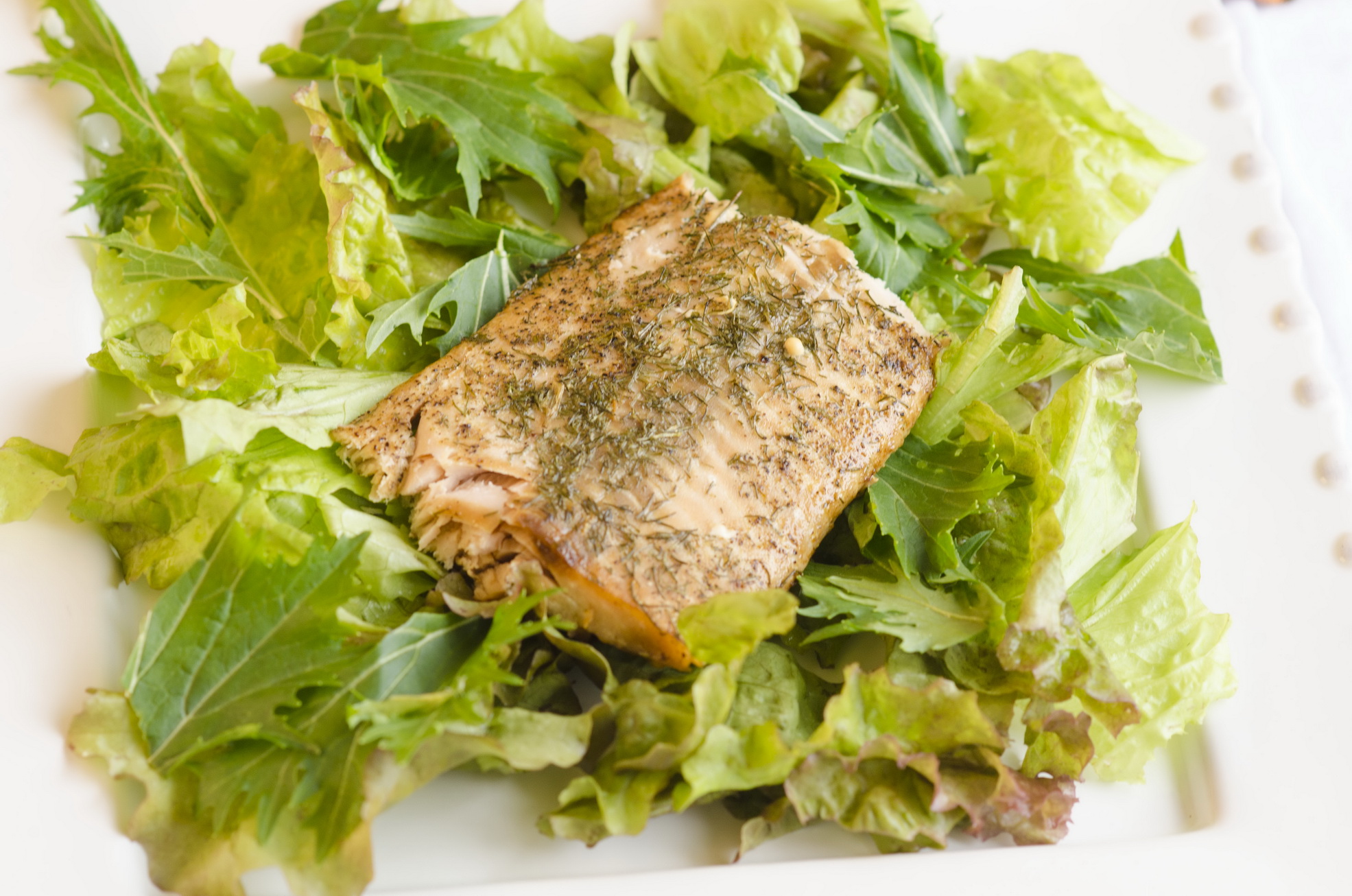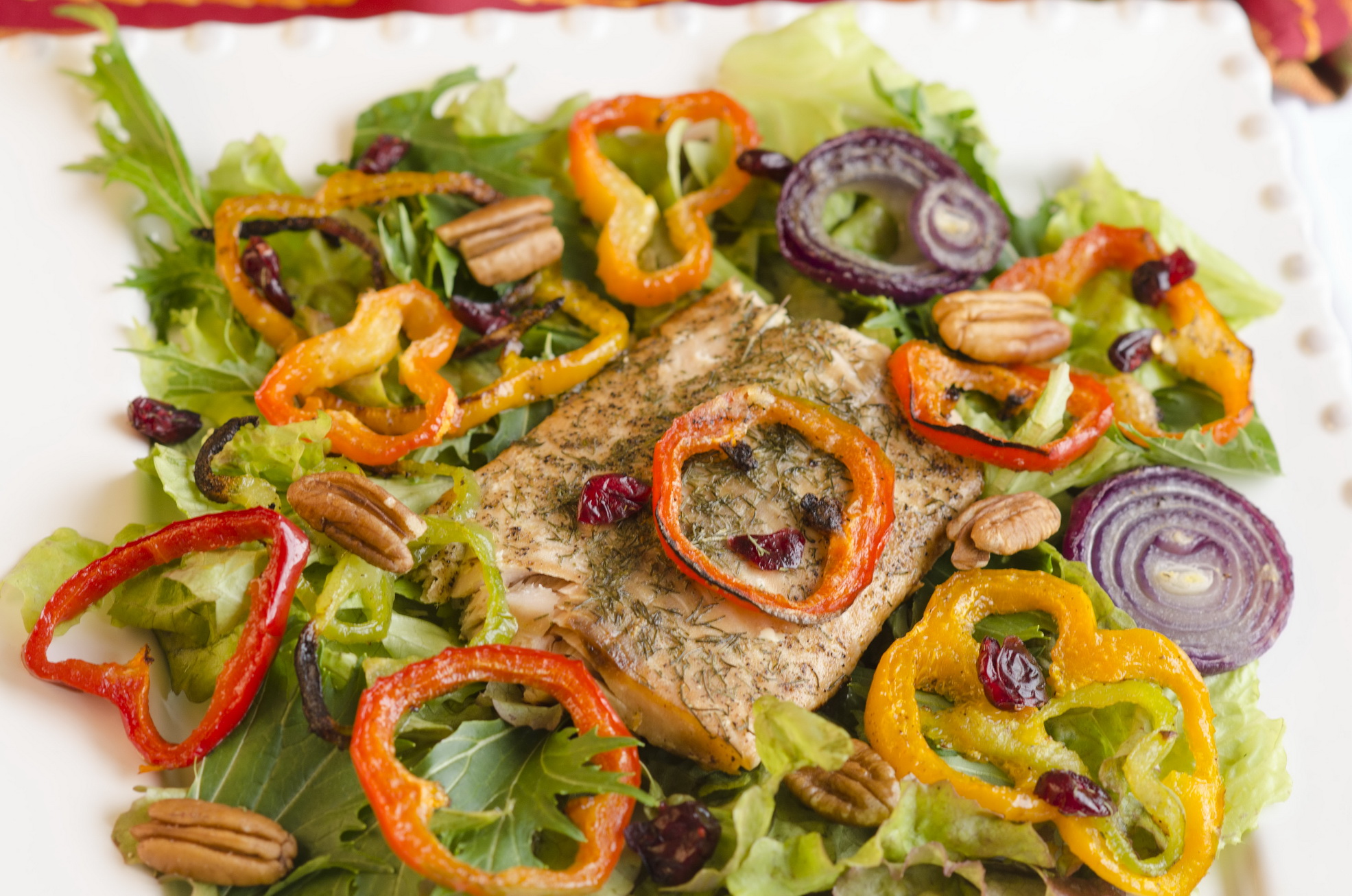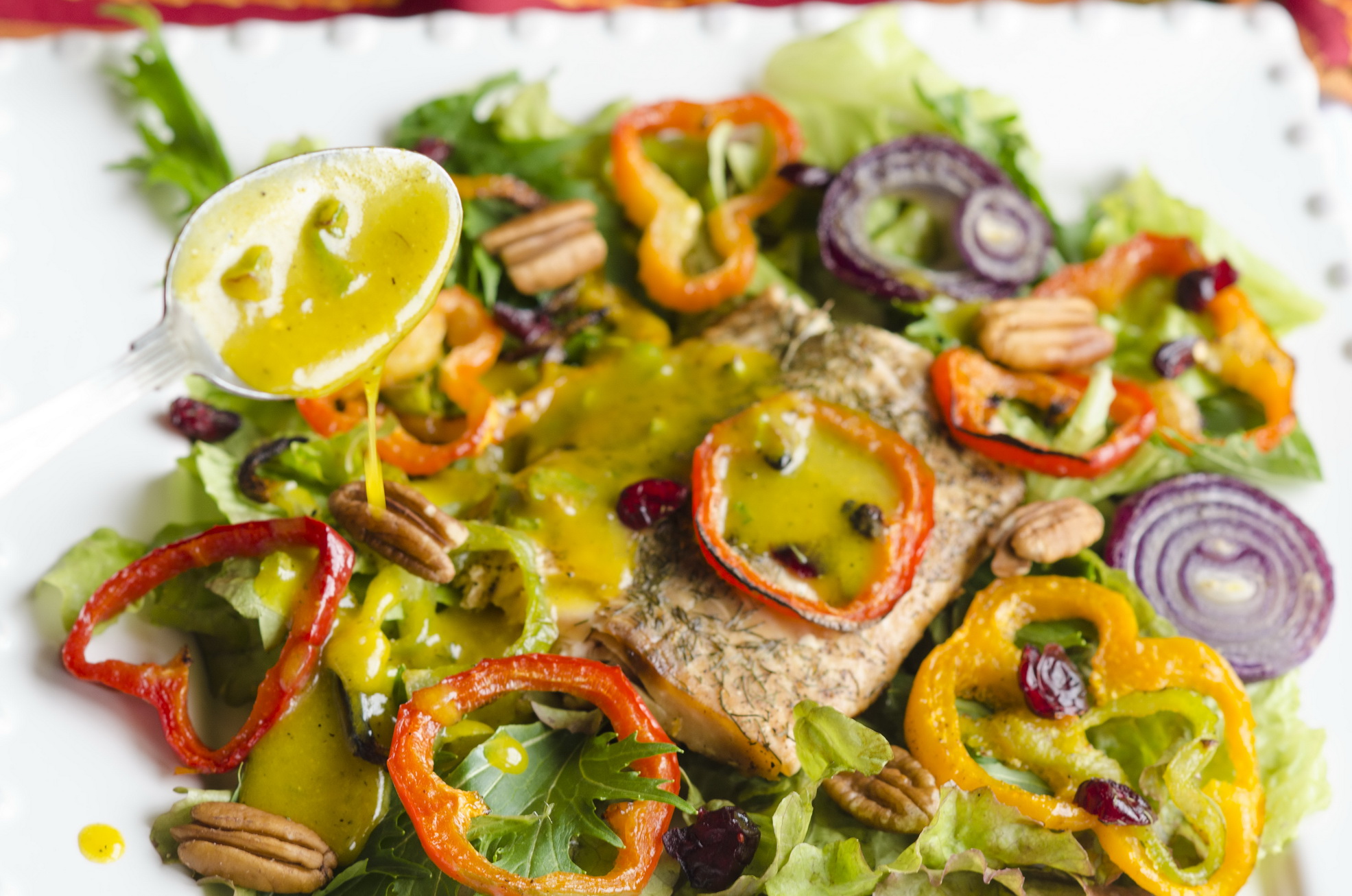 Dill Lemon Salmon Roasted Pepper Salad is a very healthy and delicious salad, being one of my favorite ways to eat salmon. The dill and lemon go so well together and are perfect to give salmon a savory taste. Preparation is quick and easy, simply slice your vegetables and put under broiler at the same time you broil the salmon. Make the salad dressing while the salmon and vegetables are broiling. The salad has so many pretty colors, giving it a very appetizing appeal. The peppers smell so yummy when they come out of the oven. Once the salmon and grilled veggies are done, you simply toss them on a bed of greens and top with dried cranberries and pecans. The last final touch drizzle over the yummy honey mustard herb dressing.