Try these delicious wholegrain hamburger buns made easy with bread machine. They are goof proof, they turn out perfect every time. Wholegrain hamburger buns are great with any sandwich filling. They are wholegrain made with the white whole wheat flour, that has as much fiber at the regular whole wheat flour. White whole wheat flour tastes so much better, soooo good! It is unbelievable how easy and how good these buns always turn out. They are perfect your favorite sandwich.
So easy to make!
 Use candy thermometer to get the temperature correct for the yeas to work
Dough removed from bread machine and shaped into large ball
Dough balls are ready to rise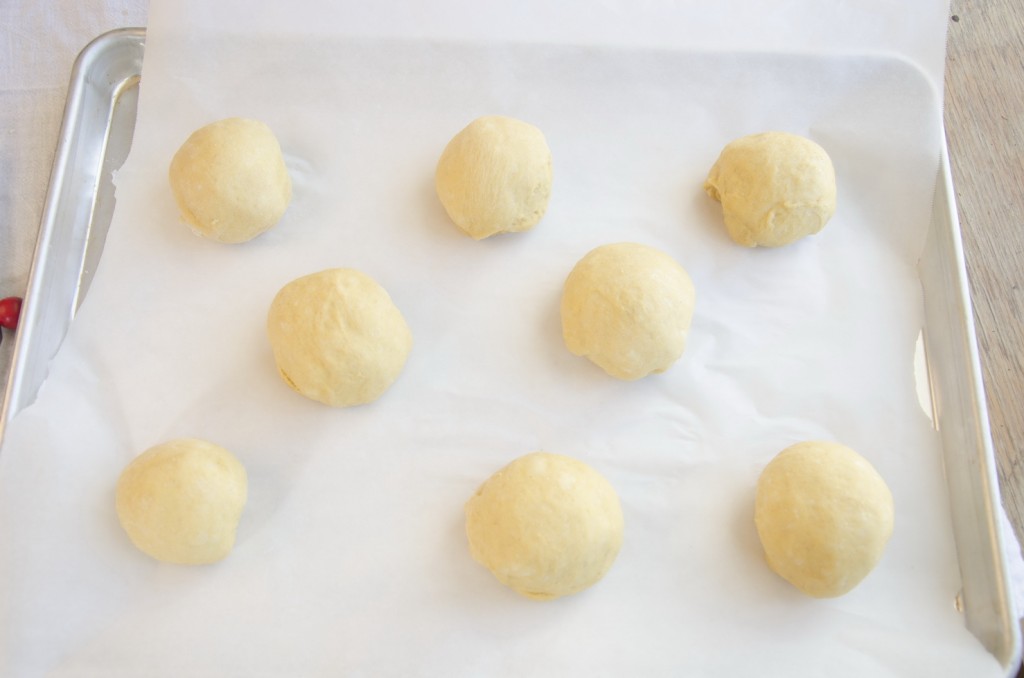 Set the 8 dough balls on parchment paper on cookie sheet and let rise
Buns ready to be served with your favorite filling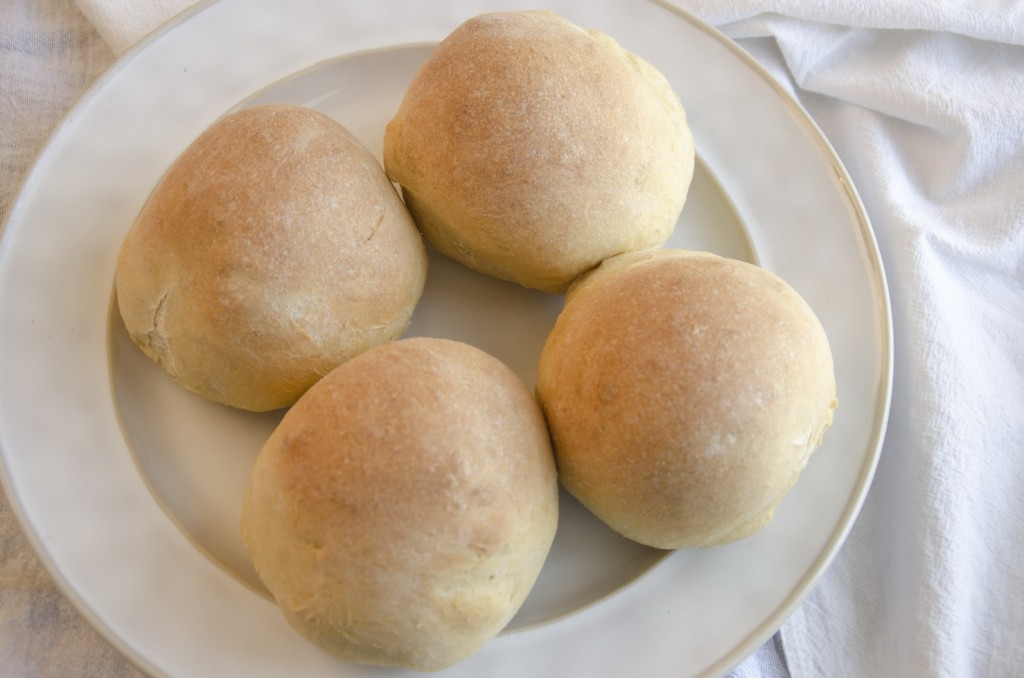 Use this bread machine for perfect bread every time, see My Cooking Essentials.
WHOLEGRAIN HAMBURGER BUNS BREAD MACHINE

Print recipe
Directions
Ingredients
1 ¼ cup white bread flour
1 cup whole wheat white flour
1 ½ teaspoon yeast
¾ teaspoon salt
2 teaspoon sugar
2/3 cup milk
1 large egg
1 tablespoon butter

In bread machine canister add flours, salt, sugar, butter (cut up butter into small pieces as you add it)

Heat 1/3 cup of milk up to 105 to 110 degrees in glass container, add yeast and let yeast work 6 minutes.
After the yeast has worked for six minutes, add the yeast milk mixture to bread machine with remaining 1/3 cup milk and egg.

Once you have all the ingredients added to bread machine canister, place canister in bread machine and set to dough setting, usually it will run about 45 minutes.

Once the bread machine in done running the dough cycle, remove dough from bread machine. Pat dough down and shape into large round ball. Do not over handle it. Divide ball in to half (2 balls), then divide each ball into half again (now you have 4 balls) divide each again in half ( now you should have 8 balls the same size) quantity 8 will make perfect sized hamburger buns.

Set 8 dough balls on parchment paper on large cookie sheet or greased cookie sheet, and let rise in warm place for 1 hour and 15 minutes. I usually set them on my stove and turn on my overhead light. When they are done rising, put them in a pre-heated 375 degree oven and bake for 10-12 minutes. When they are lightly browned they are done. Check them at 8 minutes, some ovens run hotter. Once they are browned remove them from oven and set them on cutting board to cool or cookie rack.

Hint:You can tell when the dough is done rising, when you slightly press your finger into the dough to dent it and it does not bounce back.

https://sliceoftaste.com/
©Valerie Boese