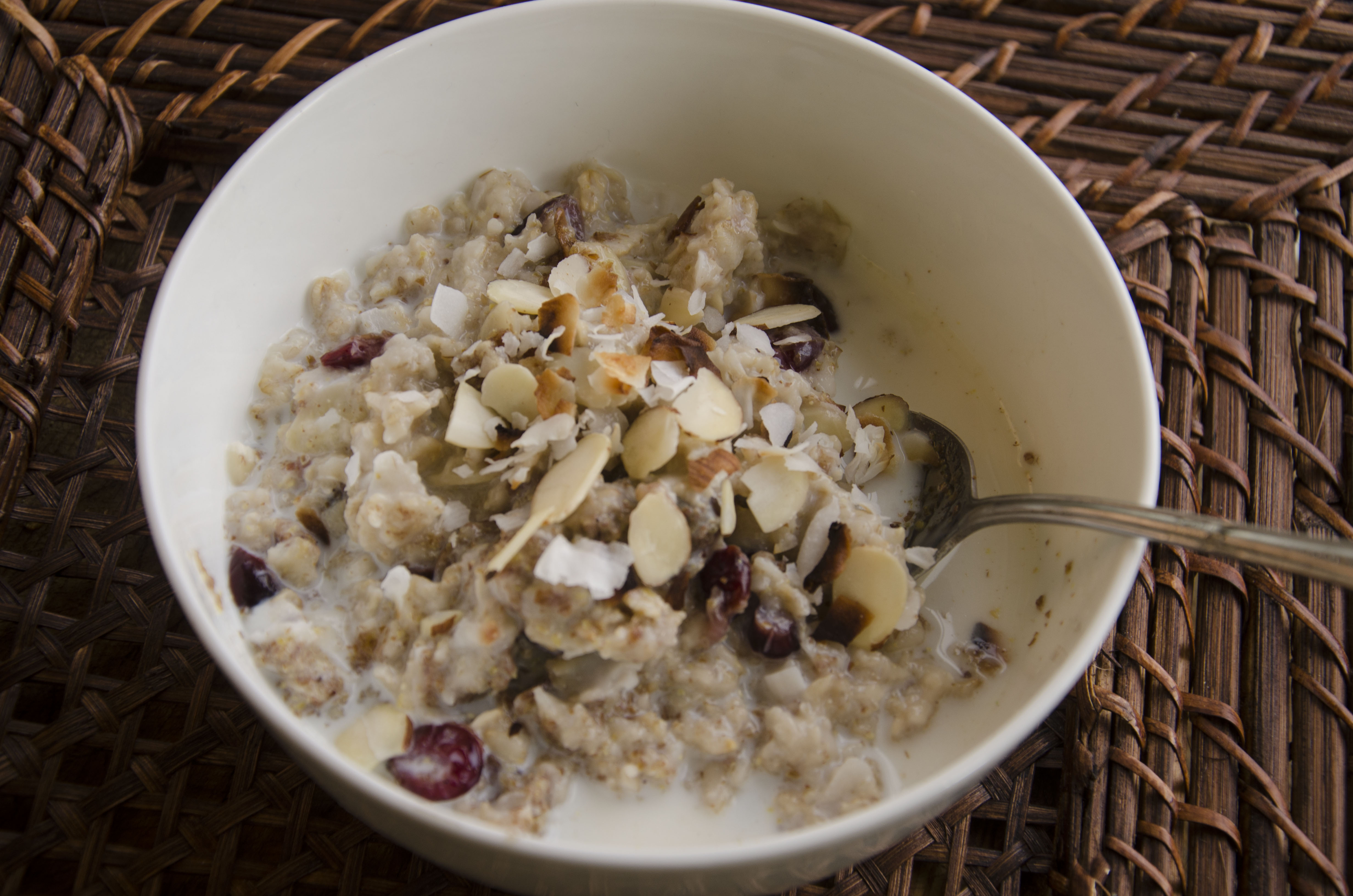 Flax Cranberry Oatmeal is a delicious way to enjoy a healthy breakfast with old fashioned oatmeal. Flax Cranberry Oatmeal tastes so000 good and is so000 good for you. Full of antioxidants, promoting a healthy immune system. Flax Cranberry Oatmeal is a tasty hot breakfast, that will warm you up from the inside out on any chilly morning. Easy to make and it only takes a few minutes of your time, it can't be any better than this. A delicious combination of whole oats, cranberries, and flax topped off with toasted coconut and slivered almonds, pure health and goodness, yummy.
Flax Cranberry Oatmeal

Print recipe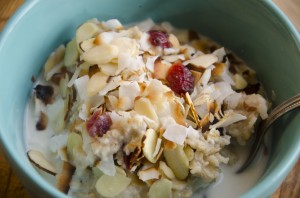 | | |
| --- | --- |
| Serves | 1 |
| Prep time | 15 minutes |
| Meal type | Breakfast |
Flax Cranberry Oatmeal is a delicious way to warm yourself up and have a healthy wholesome breakfast. Try this healthy combination of wholegrain oats, cranberries, flax, coconut and honey.
Ingredients
1 cup water
1/2 cup Oatmeal (I like to use old fashioned for better flavor)
2 tablespoons Dried Cranberries
2 tablespoons Slivered Almonds
1 tablespoon Honey (You can use as much or as little as you like to sweeten the oatmeal, your preference)
2 tablespoons Toasted cocount
1/2 cup Milk
2 tablespoons Ground Flax
2 tablespoons Wheat Germ (optional (adds 3 grams of protein))
Directions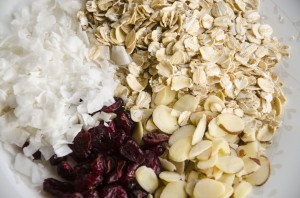 Add water to small sauce pan. Stir in oatmeal and cranberries, bring to simmer and simmer 5 minutes. Remove from pan to serving dish.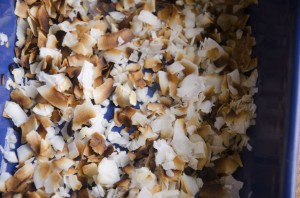 Toasting Coconut, heat up your oven broiler and lay coconut (any type) single layer in glass baking dish. Put on middle oven rack, for just a minute or so. Watch real close so it does not burn, you only want it lightly browned.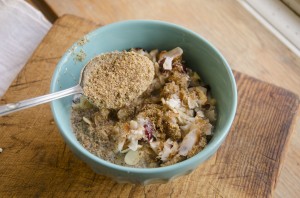 Pour oatmeal into bowl and mix in the flax.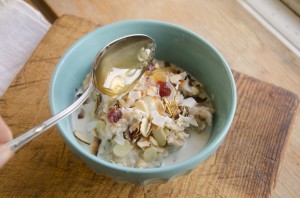 Top with toasted coconut, slivered almonds, honey and milk.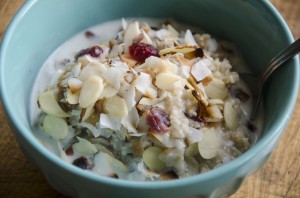 Ready eat and enjoy!

https://sliceoftaste.com/
©Valerie Boese